Bulk Text Message Prices From Voodoo SMS
Number of SMS Credit
Purchased Between
Old Price

Price Per SMS

?
1
9,999
3.3p
2.9p
10,000
24,999
3.2p
25,000
49,999
3.1p
2.8p
50,000
99,999
3.0p
2.7p
100,000
249,999
2.9p
2.6p
250,000
499,999
2.7p
2.4p
500,000
999,999
2.5p
2.2p
1,000,000+
+
2.2p
1.9p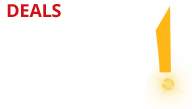 HOW MANY CREDITS WOULD YOU LIKE TO PURCHASE?
N.B. You can take advantage of up to 24,999 free credits with our introductory offer
Reasons To Use Voodoo SMS Bulk Text Messaging
What separates us from our competitors is that we have researched the SMS market, spoken to users, listened to companies and devised a platform that is a capable, state of the art system that has no hidden charges, no contracts, no minimum amounts and no expiry dates.
We offer some of the best pricing available in the UK with full UK account management and support. We believe that's almost impossible to beat but if you think you've found better, we would welcome the challenge!
We don't waste your credits, we save you money. We have made you and your business our priority.
What you can expect from us:
| | |
| --- | --- |
| | |
| | No hidden charges or fees |
| | |
| | |
| | |
Thousands of customers can't be wrong...












"A very easy to use tool. The system has enabled us to add a unique part to the customer journey in an extremely cost effective and efficient way."
Dale Archer, Head of Marketing
The Institute of Direct and Digital Marketing
"I would recommend anyone looking for an SMS service to stop searching and go with Voodoo."
Jamie Morris, Enrolment Advisor
TES Institute

Next
Previous