Cascade SMS
Cascade SMS allows you to provide a very flexible SMS service using keywords with either shortcode or long numbers and a range of actions to build an automated workflow for each inbound SMS received. The configuration is completely controlled by you, providing your business with an extremely versatile tool to interact with your customers, team members, suppliers etc. Should you wish to make a change to the configuration, the Cascade SMS module allows you to quickly add or remove keywords, actions, contacts and groups as required.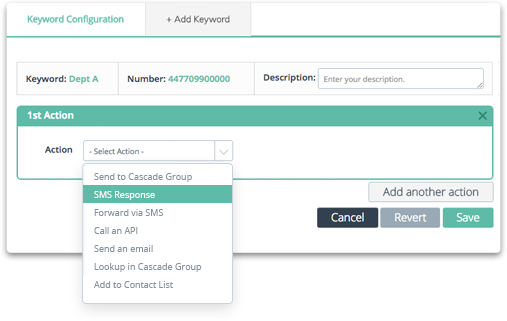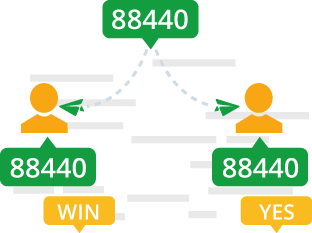 Dedicated Numbers
Cascade SMS requires a dedicated inbound number or shortcode provided by VoodooSMS,
This will give you the flexibility of having as many, or as few, keywords as you require, without the limitation of a shared inbound number where keywords may have already been taken by another customer.
Cascade Contact List and Cascade Groups
The Cascade Contact list holds all the mobile numbers which you wish to use within the Cascade module. The numbers then can be assigned to one or more group configurations, which can then be harnessed with the keywords to create an extremely powerful SMS solution.
Each number can be easily added to one or many groups very easily in several different ways. Either when uploading the contact list, by manually selecting the contacts and adding them to a group, or individually managing each number. Removing a contact from a group is also extremely easy and this is all explained in more detail later in the document.
TIP: Each contact can be assigned to one or many groups allowing you to build the group membership as you require.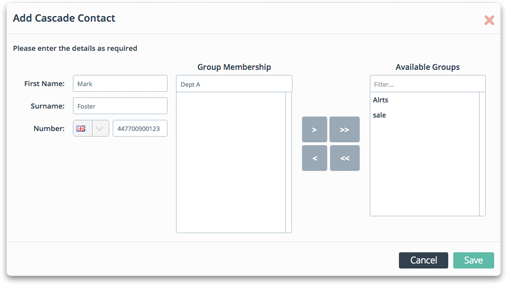 Enabling Cascade SMS
you would like to utilise the Cascade SMS solution, please contact your account manager who will be happy to discuss your requirements and enable this feature along with assigning a long or shortcode number depending upon your requirements.