Short Codes
Generate responses with a keyword on our short code number (88440). Having a keyword on a short code number will increase your response rate, it's easy to remember and a great tool for advertising and promotions.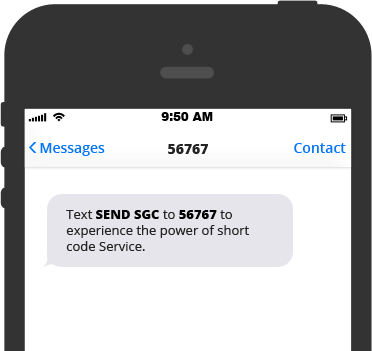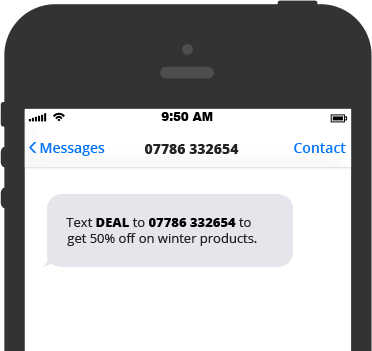 Long Numbers
There are two ways to receive responses on a long number. You can have a keyword on a shared long number with us. We'll also give a keyword on this number absolutely free to every Voodoo SMS account. Or allow customers to text your directly with your own dedicated long number. There is no need for a keyword, your customer can send a message to you on this number which is then stored in your account and can also be sent to your email.
Auto Forwarding
You can use the Voodoo SMS Auto Forwarding function to forward customer replies to the relevant department or person, which will ensure a quicker response from your company.
This is a handy feature in larger companies where the marketing team may send out the SMS broadcasts, but you want the follow-up communication to be handled by the sales team or customer service department.
Example
1- The call-to-action to your campaign is to text 'INFO' to 07786 332654
2- The customer texts INFO to 07786 332654
3- The text is Auto Forwarded to the Sales Department to 07786 665533
Auto Response
If you give your customers and prospects the option to contact you by SMS then you can use the Voodoo SMS Auto Response feature which will automatically reply to their message once received. This is a proven way to convert cold calls into leads, it is also a fantastic way to engage in a two-way conversation with your customers
Example
1- The call-to-action to your campaign is to text 'INFO' to 07786 332654
2- The customer texts INFO to 07786 332654
3- An Auto Response SMS is sent back to the customer: 'Thank you for your INFO enquiry.
A member of our team will call in the next 30 minutes'