Ever ordered something online and received a delivery notification? Or got an appointment reminder from your dentist that you definitely would have forgotten because you booked it a year ago? Have you ever thought how useful this is and wonder how you ever got on without SMS notifications? Did you know that it is relatively easy to integrate your own system with ours so that your business can also send automated SMS?
A2P (application to person) SMS is a rising star in customer communication. Using application programming interface (API) businesses can easily and seamlessly integrate their Website/CRM/App/Software with Voodoo SMS to send automated messages to your staff or customers. Don't worry about the jargon, this sounds a lot more complicated than it is. All API does is send a message from your application to our portal to let us know that it needs us to send a text message and what that text message should look like.
There are so many more mobile users than ever and a huge surge in mobile subscribers across the world, meaning that that A2P SMS is a fantastic way to communicate news, tips, notifications, alerts and the all important marketing. The great thing is that this service can also be used two ways (i.e. person to application) which allows for a fantastic customer service channel – efficient, convenient and less intrusive than making a call.
A recent report by Zion Research not only estimated global demand for A2P in 2014 to be worth $55 billion, but estimated that in 2020 the demand will grow to $70 billion. This is due to a large portion of senders and recipients depending on A2P for payments, banking and marketing. Also, technological innovations are fuelling the growth in the sector making it much easier to do more with SMS. The expected growth in the online retail industry is fanning the flames, using A2P for security, transactional messages and delivering products along with customer loyalty schemes.
We have a team of great in-house developers who can assist with integrating any application with our portal so even if you have no idea about this kind of stuff, we can help. Get in touch today to see how.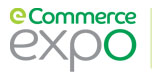 eCommerce Expo 2016: Olympia London – 28/29 September
We are really looking forward to exhibiting again at the eCommerce Expo at the Olympia London this month on 28th and 29th September. Along with the Customer Contact Expo and the Technology for Marketing Expo exhibiting on the same dates under one roof it will be two unmissable days of networking and finding innovative solutions for all aspects of your business. If you are visiting, or thinking of visiting, please get in touch to arrange a meeting with us using the link below: