ProText for RDB ProNet: Voodoo SMS and First Choice RDB form the perfect recruitment partnership
2.2p per SMS credit
1,000 FREE SMS credits
100% UK network connections
Thank you for choosing to learn more about the ProText for RDB ProNet plugin.
ProText is the best-integrated SMS plugin developed for – and in partnership with – RDB ProNet.
Ready to sign up straight away and claim your 1000 free credits? here Within minutes you can be sending text alerts to your candidates and clients.
But first, we'd ask you to spend just three minutes to discover how ProText was developed, the benefits it offers you, and why we believe it is the optimal SMS plugin for any RDB ProNet user.
DOWNLOAD PROTEXT USER GUIDEVIEW OUR RDB PRONET PROFILE
The SMS advantage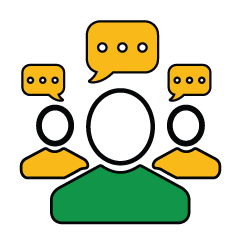 Our mobile phones are almost an extension of ourselves. Where do you take your mobile – to bed? On holiday? In the bathroom? Quite simply, if you can connect through someone's mobile, you've almost certainly got their immediate attention. In fact, our data suggests that if you send a message to one of your candidates, 95% of them will read that message within 3 minutes. Powerful stuff!
And it might surprise you to learn just how many of your competitors already use SMS messaging. Did you know that over 50% of businesses now incorporate mobile into their sales marketing mix? When timing is crucial, when five minutes can make the difference between landing that bumper deal or not, SMS can give you a competitive advantage. When messages are read almost instantly, it means no more missing out because someone couldn't answer their phone or check their email.
A Bespoke solution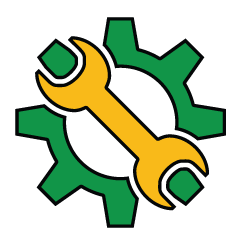 There are a number of SMS ProNet partners, so why choose Voodoo SMS? Firstly, we didn't choose to work with RDB just because we wanted a slice of the action. We partnered because we knew we could build something better. After weeks of examining and testing the existing offerings, we realised that somebody needed to build a plugin from scratch that perfectly aligned with the ProNet software. That somebody was us.
We sat down with the RDB ProNet team and looked at exactly how helpful the platform can be for recruiters… and how other SMS plugins weren't maximising this potential. Then we sat down with people like you: recruitment experts. We learnt exactly what you wanted from your SMS plugin. That's why we made the ProText intuitive, with no catch / no contract pricing and effortless to begin using – register in two minutes and you're all set to go.
Cyber Security and Due Diligence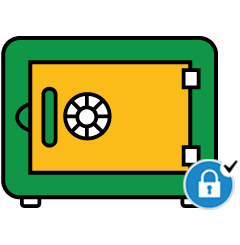 As a responsible recruitment agency, you'll naturally have security at the top of your list of priorities. As you've no doubt read in the papers and watched on the news, slips and breaches can be disastrous for your business. Nobody understand the importance of data protection, security and the value of a client list more than Voodoo SMS. It's the trust our clients invest in us every day which has ensured our 10+ years in the industry. Voodoo customers such as Office Depot, Weight Watchers and Interflora all depend on us for their text marketing.
As a diligent recruiter, we expect you to go through every aspect of our business with a fine-tooth comb. That's why we'd encourage you to check out our SSL grade with independent testing companies. You'll find that we're the only RDB ProNet SMS partner to be graded "A". Similarly, our quarterly penetration testing ensures that we're fully compliant with PCI Data Security Standards. Finally, all our servers are UK-based - protected by a dedicated Cisco ASA Firewall Solution. Geeky stuff, undoubtedly - but vital. It boils down to this: You can sleep easy at night knowing you're protected.
Transparent pricing always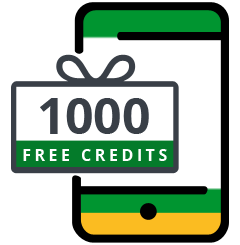 Is there anything worse than being tied into a long contract that sucks money from your bank account, without offering you any value in return (I'm looking at you, gym pass)? Surely if your product offering is good enough, you don't need to tie people down?
That's our thinking, which is why we don't ask you to sign contracts, commit to monthly minimums or place a large initial order, Instead, our pricing is completely transparent. You simply buy text 'bundles' as and when you need them. Credits don't expire or change price. They're there to use as and when you need them.
As a first-time user, we're so confident of the value that using ProText will bring, we'll give you the first 1000 credits for free (that's 10 x more than any other RDB SMS partner). Use them as you wish: To remind candidates of interview times; let clients know of new opportunities or to communicate about payments and deductions. There is absolutely zero commitment if you don't wish to continue beyond the 1000 free credits. If you do, we don't ask for any contracts or messy legalise, simply purchase 'bundles' of credits as and when you wish.
Flying the Flag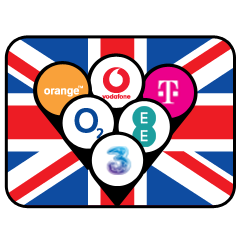 Unlike other bulk SMS providers, we guarantee to only utilise 100% UK networks connections - ensuring your message is received faster and safer. Using UK-only networks is more costly for us as a business (which is why some bulk SMS providers choose to use 'grey' offshore networks). However, we're happy to shoulder this cost to ensure that you get the high-quality product you deserve, at a highly-competitive per-unit rate.
All our servers are UK housed, and our friendly team offer round-the-clock advice from right here in sunny Yorkshire. Upon registration, you'll be assigned your very own account manager. They'll be with you right from the off to make sure you're making the best use of ProText for RDB ProNet. Whatever your question, we're on hand to offer friendly, impartial advice and guidance.
Getting Going
All you need to do today is to sign up for a free Voodoo SMS ProText account. This is quick and easy - the form can be found at the bottom of this page. After entering your details, we will immediately credit your account with 1000 credits, and generate an API username and password for configuring the RBD ProText plugin.
The ProText plugin can be found in the RDB Store - look for it under 'Text messaging' and select Voodoo SMS. Simply configure with your unique API username and password. You're ready to go!
With the ProText plug-in installed, getting going is simple. If you can send a text on your phone to one person, you already have all the knowledge you need to start sending a text to all your clients. Almost certainly, our simple interface is no more complicated than any email system you currently use.
Of course, we've also built in all kinds of clever features, should you wish to use them. Our tech team offer unlimited free remote advice on making the best use of ProText. Using Voodoo SMS is as simple or as powerful as you choose.
As easy as 1-2-3
It just takes three simple steps to begin enjoying all the benefits ProText brings to the smart

Register for an account. This secures your 1000 free credits, and generates your unique ProText for RDB ProNet API username and password

Download and install the ProText plugin from the RDB store. You can find this under 'Text messaging' and 'Voodoo SMS'
Begin using your
FREE 1000 CREDITS
Of course, should you need any help or advice on getting the most value from ProText our tech team are happy to help. DOWNLOAD PROTEXT USER GUIDE